Ref Id :SM5616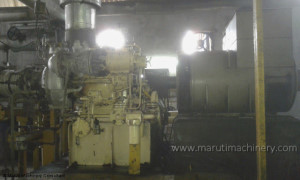 schedule
Year
2004
local_offer
Make/Brand
SIEMENS
usb
Capacity
680 KW
Description
- Back Pressure Turbine For Sale
Make Siemens
Year 2004
Output 680 KW
Turbine No. 5,04,262
Type CF4GSS
Speed 1500
Live Steam 33 Kg/Cm2
Exhaust Pressure 5.0...

schedule
Year
2014
usb
Capacity
2 MW
Description
- Un-Used newly installed 2 MW power plant, having 18 tph steam boiler of Thermodyne Technologies, Chennai make and 2 MW steam turbine of Maxwatt Turbines Ltd, Bangalore Make having following...

Ref Id :SM5614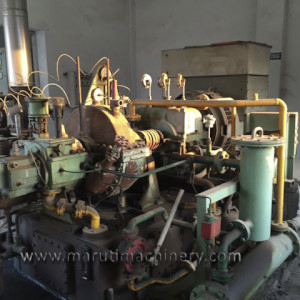 Description
- Industrial Boilers Ltd Vapi IBL make, year 2009 back pressure, used steam turbine, Model BT - 4/ 360 IB Turbo.
Alternator Lorey Somer make 1500 rpm 50 Hz
Gear Box Triveni of RPM...

Ref Id :SM5612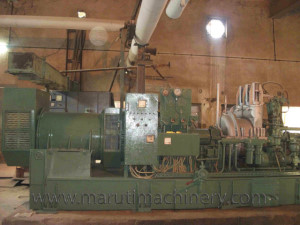 Description
- Used steam turbine year of installation 1997 of make Turbinefabrik J. Nadrowski GMBH Germany
Capacity

Normal 560 KW
Maximum 724 KW
On Generation Max. 772...