Complete Industrial Plants For Sale and Buy
Maruti Machinery Consultant provides platform for end user buyers and end user sellers. We offer various complete industrial plants with land, power, amenities, license, and takeover of industrial unit , also only complete processing lines without land in excellent condition. We assure you for providing hassle free, reliable, confidential and trustworthy deals for both buyer and seller. For your sale and buy of industrial plants contact us.

Ref Id :SM5205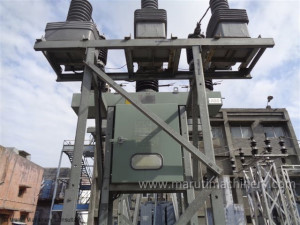 schedule
Year
2005 - 2010
local_offer
Make/Brand
Kirlokar Voltamp
usb
Capacity
33KV
Description
- 33KV Power Substation for sale consisting followings
Kirloskar and Voltamp Make each 7500 KVA Power Transformers 33/11KV with onload tapchanger - 2 Nos.
Along with RTCC Panel 2 Nos...